Back To School Special


Thanks for your interest in our Kids and Adult Krav Maga programs! We look forward to helping you achieve your goals and learn practical self-defense skills with our world-class training.

Your voucher for our Back To School Special is on the way. A member of our team will be in touch shortly to help book your Intro Lesson + FREE WEEK of Classes!

*Reminder* Space is limited, and spots are filling up quickly. Don't miss your chance to give the gift that keeps on giving this year with Krav Maga. If you're ready to get started NOW and secure a spot just click the link below!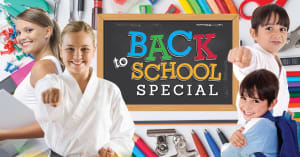 Why Try Krav Maga?
Whether you're looking to get your child involved in something active & build confidence or want to learn practical self-defense skills for yourself - our Krav Maga Training can help (and then some!) Check out the host of benefits of our program has to offer:
Self-Defense Training for the Real World

Teaches Focus, Discipline, and Respect
​Improves Self-Confidence
​Promotes Physical Activity
​Join a Fun, Supportive Community
​Bring the Whole Family Together
​Looking forward to training together soon - Erie Krav Maga